Welcome to the Pinky Malinky Wiki!
About the Show
It chronicles the adventures of Pinky Malinky (voiced by Lucas Grabeel), an ordinary junior high school student who has inexplicably transformed into an anthropomorphic hot dog, and his efforts to climb up the social ladder with his two human friends, Babs Buttman (Diamond White) and JJ Jameson (Nathan Kress).
Did You Know?
... that the show had a Europe short which premiered 2009 on Nickelodeon?
... that the show was supposed to be a full length series in 2010?
... that Nathan Kress & Lucas Grabeel were going to be extras/supporting characters instead of their current characters?
... that the show will premiere 2016 on Nickelodeon?
Announcements
March 2, 2016 - Pinky Malinky was officially announced!
March 4, 2016 - The show is planned to have 20 episodes.
2016 - The premiere of the show!
Next Episode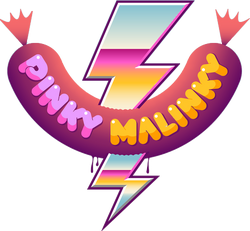 "Song" will air on:
September 2017
Synopsis: TBA
(Read more...)

---
More Upcoming Episode Air Dates...
TBA (2016)
TBA (TBA 2016)
Ad blocker interference detected!
Wikia is a free-to-use site that makes money from advertising. We have a modified experience for viewers using ad blockers

Wikia is not accessible if you've made further modifications. Remove the custom ad blocker rule(s) and the page will load as expected.