Mrs. Malinky is one of the main characters in the television series, Pinky Malinky.
Characteristics
Edit
Mrs. Malinky is loud, outspoken and wears the spandex in Pinky's family. Pinky gets his overly positive outlook from his mom. She's, also, the owner of Crumbbells.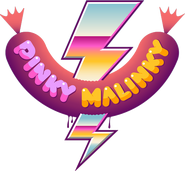 Click here to view the gallery.
Ad blocker interference detected!
Wikia is a free-to-use site that makes money from advertising. We have a modified experience for viewers using ad blockers

Wikia is not accessible if you've made further modifications. Remove the custom ad blocker rule(s) and the page will load as expected.